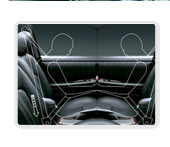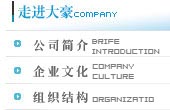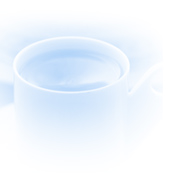 广东大豪汽车零部件实业有限公司于2000年6月成立。公司占地面积15000㎡,建筑面积12000㎡,主要生产汽车安全带、汽车儿童座椅等汽车零部件。系集开发、生产、销售与服务于一体的高新技术企业。为上汽通用五菱汽车股份有限公司、海马汽车集团、华晨汽车集团、一汽汽车集团等国内外汽车制造企业提供配套产品。
  公司设计生产能力为年产500万套安全带及附件产品,目前拥有120(套)主要生产设备、15条生产线。产品符合中国GB14166-2013,GB8410-2006,欧共体ECER16.04标准,并获得中国国家知识产权局专利证书,国家强制性产品CCC认证和ISO16949质量管理体系认证:
  公司凭借行业领先科技,优良的产品品质、精益的生产工艺和创新的发展战略,立足中国市场,拓展海外市场,勇于革新,不断飞跃,塑造中国汽车零部件企业的崭新形象,建设高素质、高科技、高效率的新型企业。
  GUANGDONG DAHAO VEHICLE ACCESSORY INDUSTRY & COMMERCE CO.LTD was established in June,2000. Our company has a land area of 12000 square meters and a floor area of 15000 square meters. We mainly produce automobile spare parts such as seat belt, automobile child seat etc. Our company is an advanced high-tech enterprise incorporating with development, production, sales and services. We supply auxiliary product for "SGMW", "HaiMa auto group", "Brilliance Auto Group", "FAW Auto Group" as well as auto manufacturing enterprises in internal and external .
  Currently we have a capacity of producing five million sets of seat belts and accessories per year. We now own 120 sets of key production equipment, 15 production lines. Our products accord with china standard of GB14166-2013/GB8410-2006, European community standard of ECER16.04. We have the patent certificate issued by SIPO, CCC certified and ISO/TS 16949 quality management system certified.
  We use advanced science and technology, produce high-class quality products and set up exceptional development strategy. Based upon the Chinese market, at the same time, taking a broad view of the word market, we always have the courage to bring forth new ideas, and constantly develop ourselves to build a new image for Chinese automobile accessories supplier. We are working hard to become a first-class supplier who has even better quality, more advanced Hi-tech, and higher efficiency!